Nevada Classics is the collector's source for vintage, classic, and special interest collectible automobiles. Our services include locating specific investment quality collector cars for customers around the world, consulting, pre-purchase inspections, private collection management, collector car storage, appraisals, market analysis, private sales negotiations, and museum curation. Call or write to us to find the specific collector car you're looking for.
Every collector car we locate is "value guaranteed" and includes an optional collector car warranty. Purchase one of our "Turn Key Certified" quality cars, enjoy it for seven years, maintain it properly, and we'll give you 100% of the price you paid for it as a trade-in credit toward any other collector car you purchase from us. In short, we guarantee the quality, and we guarantee the value of our cars. Certain restrictions apply. Call us for details.
We maintain a regularly updated external inventory of classic cars available for purchase. You'll find many of them on our web site, and others that are available, but not advertised. If you haven't found the collector car you're looking for, contact us and we'll find it for you!
Browse our inventory, use our contact form, or give us a ring at (702) 785-0090.
Be sure and ask us for references.
You'll appreciate the quality and professionalism of our collector car services.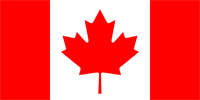 Attention Canadian Customers
Nevada Classics ships authentic, Shelby Cobra CSX and GT40 starter kits to Canada!
Classic Car History Reports
Would you like to see a complete car history for your classic auto? Until recently, under 17 digit VIN number lookups were unavailable. Not anymore! Check out vindata.com/classic for more information.